Post Date:
February 25, 2022
---
...IZ KRUGA – VOJVODINA
Radio-television Vojvodina published news on February 24, 2022. about the Organization IZ KRUGA VOJVODINA which provides individual psychological support to women with disabilities facing various life challenges and (or) violence, as well as women without disabilities exposed to violence.
Psychological support is free of charge and the conversations are live or online.
Appointments for psychological support are scheduled by phone on 021 447 040 and 066 447 040 or by email at office@izkrugavojvodina.org every workday from 09.00 to 16.00.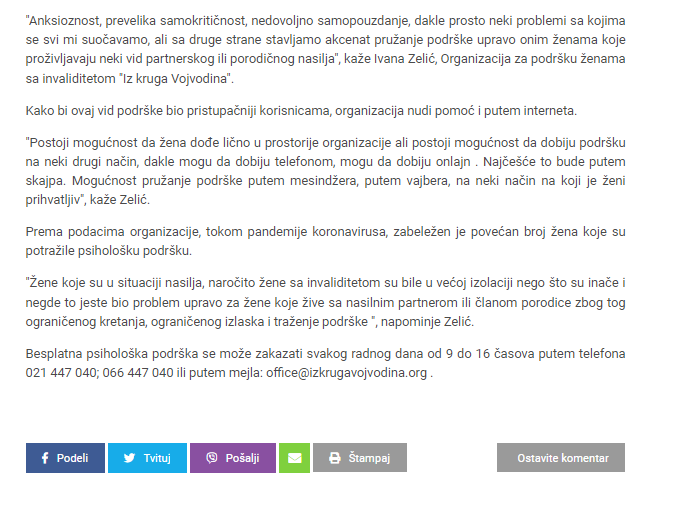 Ivana Zelic spoke for RTV Vojvodina.