Post Date:
February 3, 2020
---
...IZ KRUGA – VOJVODINA
Media Sfera published on February 2, 2020 an interview with Marijana Canak, a journalist of a Portal o invalidnosti and a litterateur. It was shot after the promotion of her first book Foremothers
(Pramatere) in the Writer's Association Stari Grad, Belgrade. Marijana spoke about her literary work,
especially the collection of sixteen stories Foremothers published by Zenit Books from Novi Sad by the
end of 2019. that she was writing while she was researching her family tree. During the interview,
Marijana talked about her work as a journalist and continued writing for the Portal o invalidnosti.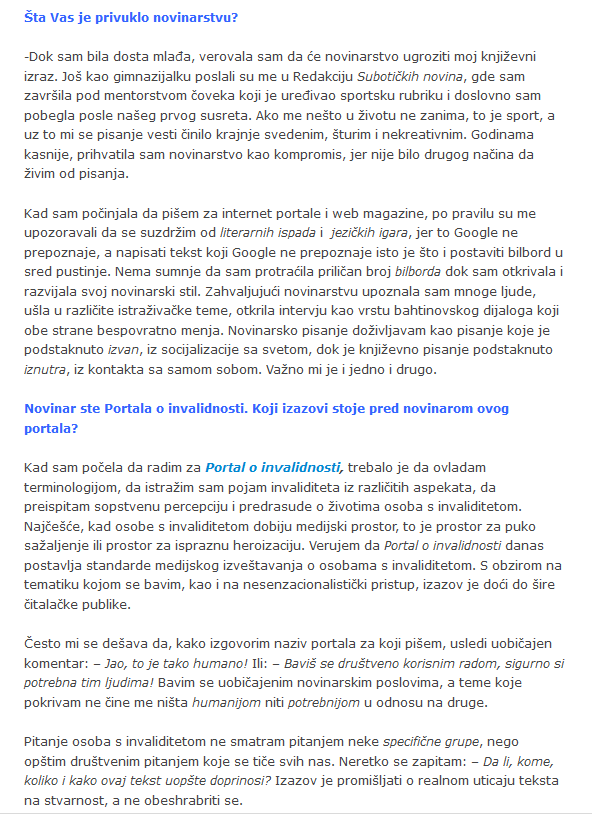 Media Sfera, Marijana Canak: It is evil if a woman realizes her own strength