---
...IZ KRUGA – VOJVODINA
Portal Ritam grada, published a report on June 9, 2020. about the activities of the Organization …IZ KRUGA – VOJVODINA that are going to be carried out in Kragujevac and other Serbian municipalities (Doljevac, Mionica, Negotin, Novi Knezevac, Raska, Uzice, Valjevo, Vranje and Zabalj).
The activities will focus on raising awareness about the state of existing services and needs of women with disabilities, introducing new and adapting accessible, available and quality services, and using adjusted communication models in dealing with women with disabilities survivors of violence.
They will be accomplished in cooperation with the United Nations Entity for Empowering Women and Gender Equality (UN WOMEN) and with the financial support of the European Commission.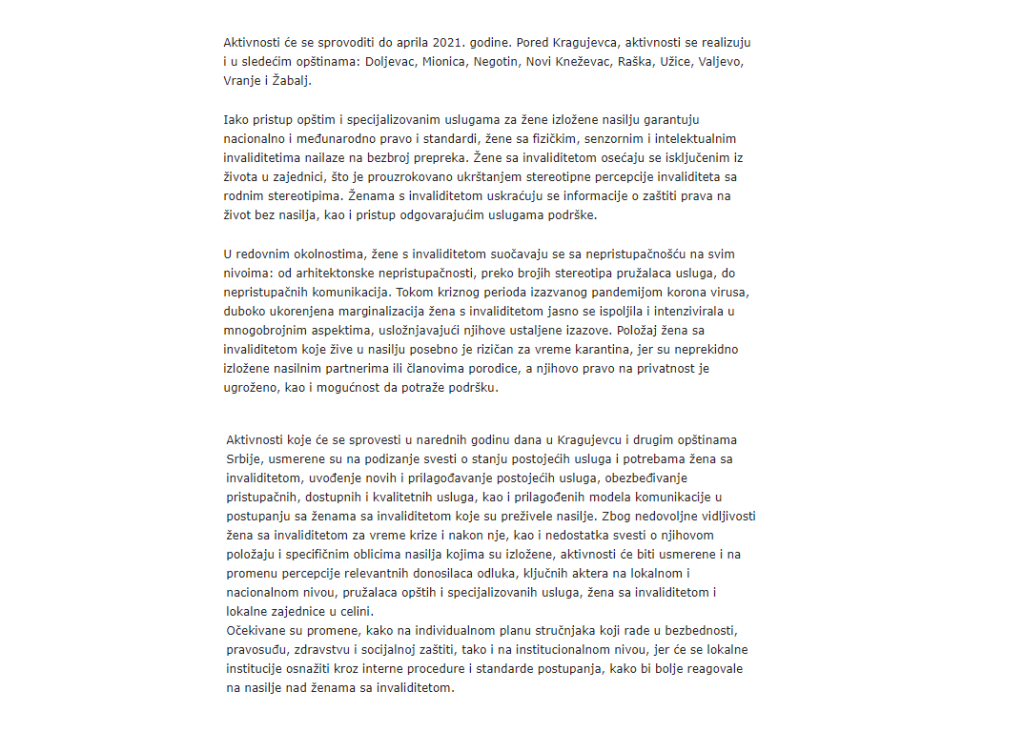 Portal Ritam grada, Support Program for Women with Disabilities