---
...IZ KRUGA – VOJVODINA
… IZ KRUGA – VOJVODINA attended a lecture dedicated to the memory of the poet and the most important Romology in our region, Trifun Dimic.
The lecture was held on March 4, 2020 at the Novi Sad Education Fair, sponsored by the Provincial Secretariat for Education, Regulations, Administration and National Minorities – National Communities. The opening ceremony was attended by friends and admirers of Dimic's work, Prof. Emerita Svenka Savic, Dr Marija Aleksandrovic, Jelena Jovanovic – Provincial Member, Olivera Marinkov – Prof. at the School of Romology at the University of Novi Sad, Dr Dragoljub Ackovic – writer and deputy director of the Office for Human and Minority Rights and Zivana Zivanovic – member of the executive board of the National Roma Council.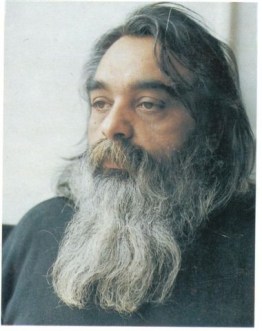 Trifun Dimic was a great fighter for the emancipation of the Roma, collected and recorded works of national Roma creativity, published several collections of poems, translated, wrote poetry, prose, philological and historical studies, he was a journalist. He also worked as an associate of the Cultural and Educational Community of Vojvodina, founder of Matica Roma in 1996. Dimic made a great contribution to the translation of the Old and New Testaments into the Romani language, as well as the liturgical books that were essential for performing liturgies in the Romani language.