Post Date:
December 1, 2022
---
...IZ KRUGA – VOJVODINA
Ivana Zelic, a coordinator of the SOS service of IZ KRUGA VOJVODINA and Miladinka Mijatovic, a consultant on the SOS line, held a training Prevention of Violence against Women in the premises of the Youth Union of the Associations OPENS on November 30, 2022.
The training was within the Campaign 16 Days of Activism against Gender-based Violence for the members of The Constellation of Support (an informal network of 14 organizations and institutions from Novi Sad which work on the improvement of the mental health of the young by providing free-of-charge psycho-social support). The aim of the training was to raise awareness about gender-based and domestic violence, to familiarize the participants with the guidelines for acting when dealing with women exposed to violence and inform them about available support services for women in violent situations.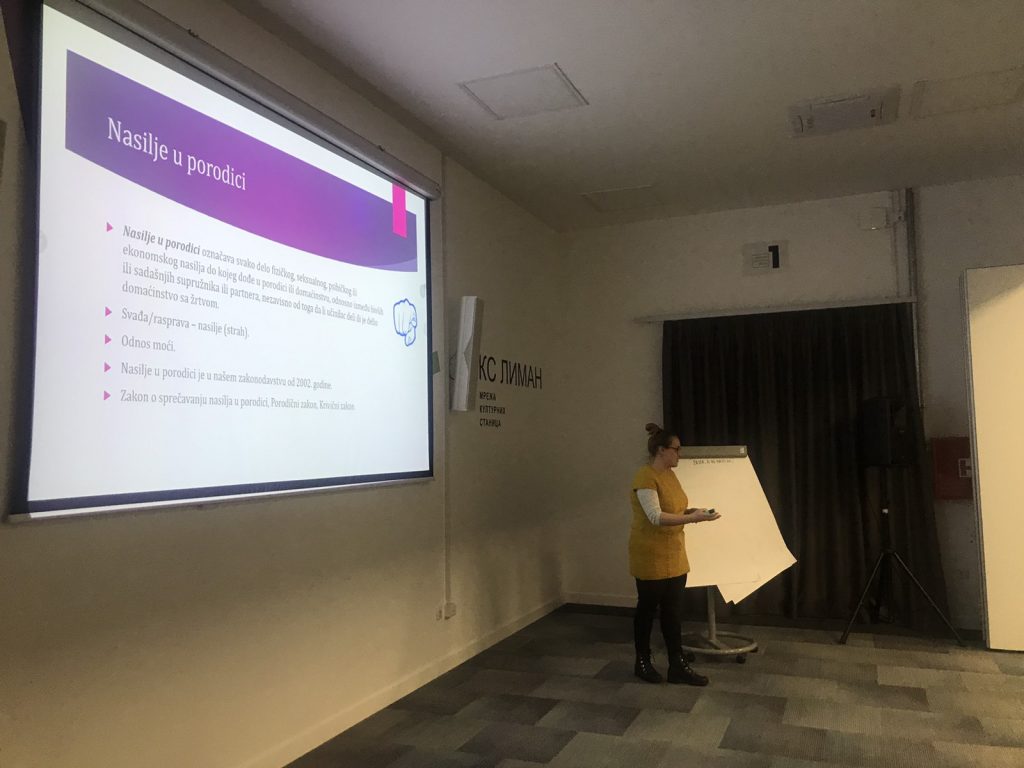 The trainers spoke about recognizing types of violence against women, principles in working with women who have survived violence, risk assessment of violence, safety plans for the protection from domestic violence, instructions for talking to women exposed to violence, ways of reporting violence and available support services they could address for the help in the community.
The training participants particularly emphasized the importance of assessing the risk of violence and creating a security plan for the protection of women from domestic violence and the necessity of organizing annual training for new volunteers of the Constellation of Support.
The following attended the training: Novi Sad's Humanitarian Center (NSHC), SOS Women's Center, Group IZADJI (GO OUT), Association Patrija, EDIT center, Counseling center Talk at Home and OPENS.