Post Date:
24 октобра, 2019
---
...IZ KRUGA – VOJVODINA
Accessibility training in the justice system is organized as part of the project Supporting Civil Society Organizations to Improve Support Systems for Women and Girls Who Survived Violence, Particularly for Underprivileged Women, such as Women with Disabilities and Women Who Survived Rape and Sexual Violence. The project is realized … IZ KRUGA – VOJVODINA in cooperation with the United Nations Agency for Gender Equality and Women's Empowerment UN WOMEN with the financial support of the European Commission.
The training was held on 21 October in the Court of Appeal in Novi Sad. The aim of the training is to inform the professionals of the legal system about the principles of accessibility and universal design, while trying to apply the acquired knowledge in the domain of their work. The training, led by Miodrag Pocuc and Bojana Pocuc, brought together 19 participants.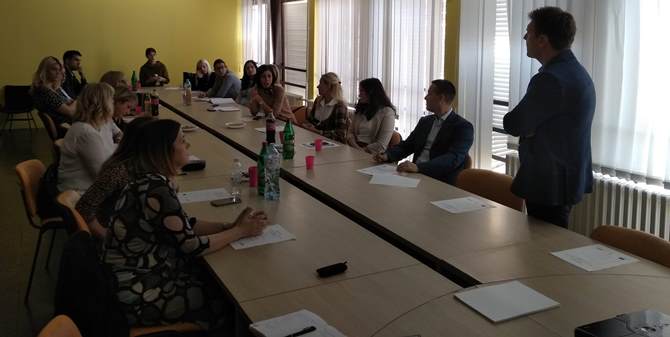 The program develops basic knowledge in the area of creating an accessible environment and services provided in the justice system for all potential user groups. Program participants are trained to recognize all accessibility elements that impede the independent and unhindered functioning of users and to put into practice the acquired knowledge of accessibility principles and the concept of universal design.