Post Date:
November 20, 2020
---
...IZ KRUGA – VOJVODINA
Women in Black and Women's Studies and Research Novi Sad, organized a Feminist discussion circle yesterday from 5 to 8 pm in the premises of the organization …IZ KRUGA – VOJVODINA.
At the Feminist Circle, a documentary about Svenka Savic was promoted, the Research on Reproductive and Labor Rights of Women in Serbia was presented, and the publications Peca and Combat grief: political dissent and Women in Black translated into Serbian were promoted.
The film Svenka, produced by the Group for Video Activism Women in Black and directed by Fahrudin Kladnicanin, was recorded on the occasion of the eightieth birthday and sixty years of scientific work of Professor Emeritus Svenka Savic. The film marks her feminist work and acknowledges her contribution to the activist community. The participants of the circle spoke about the film, and the conversation was moderated by Stasa Zajovic.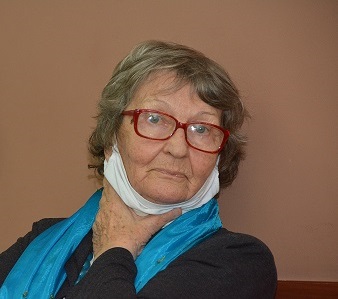 The research on women's reproductive and labor rights in Serbia was presented by Andjelija Vucurevic, Stasa Zajovic and Professor Dr. Lino Veljak. The results of the research warn of the increased influence of the church on women's attitudes towards reproductive rights and the connection between labor legislation and reproductive rights. The publication was published by Women in Black in September 2020.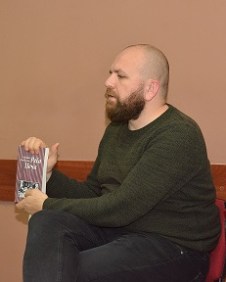 Fahrudin Kladnicanin, the author of the publication Peca, said that he found inspiration for the use of the biographical method in the works of Professor Dr. Svenka Savic to edit the collected testimonies of women about the events during 1951 in Novi Pazar, when the Law on Prohibition of Wearing Veils was passed, which he collected over fifteen years. He then read several passages from women's testimonies.
Finally, Stasa Zajovic briefly presented the publication Combat Grief: Political Dissent and Women in Black by Athena Atanasje, translated into Serbian by Ana Imshirovic.
The feminist discussion circle is a space for joint reflection on the most important issues that are engaged in order to increase the collective powers and political forces of the feminist movement.
Photo: Maja Tomić