Post Date:
November 24, 2021
---
...IZ KRUGA – VOJVODINA
Coordinator of the SOS Service …IZ KRUGA – VOJVODINA, Ivana Zelic, spoke at the closing conference Equal in Society within the project Accessibility of Services for Women with Disabilities Survivors of Violence in Residential Institutions.
Initiative for the rights of persons with mental disabilities (MDRI-S) and Citizens association FemPlatz organized the conference with the support of The UN Trust Fund to End Violence against Women (UNTF). It took place on November 23, 2021. in Belgrade. 
The aim of the conference was to present results achieved within the project and consider mutual actions for enabling safety, self-advocacy and preventing gender-based violence against women with disabilities living in residential institutions or have experience of being institutionalized. 
Ivana Zelic spoke within the introductory panel Accessible and Available Service for Women with Disabilities about activities of the Organization …IZ KRUGA – VOJVODINA, which are aimed at improving support for women with mental disabilities in residential institutions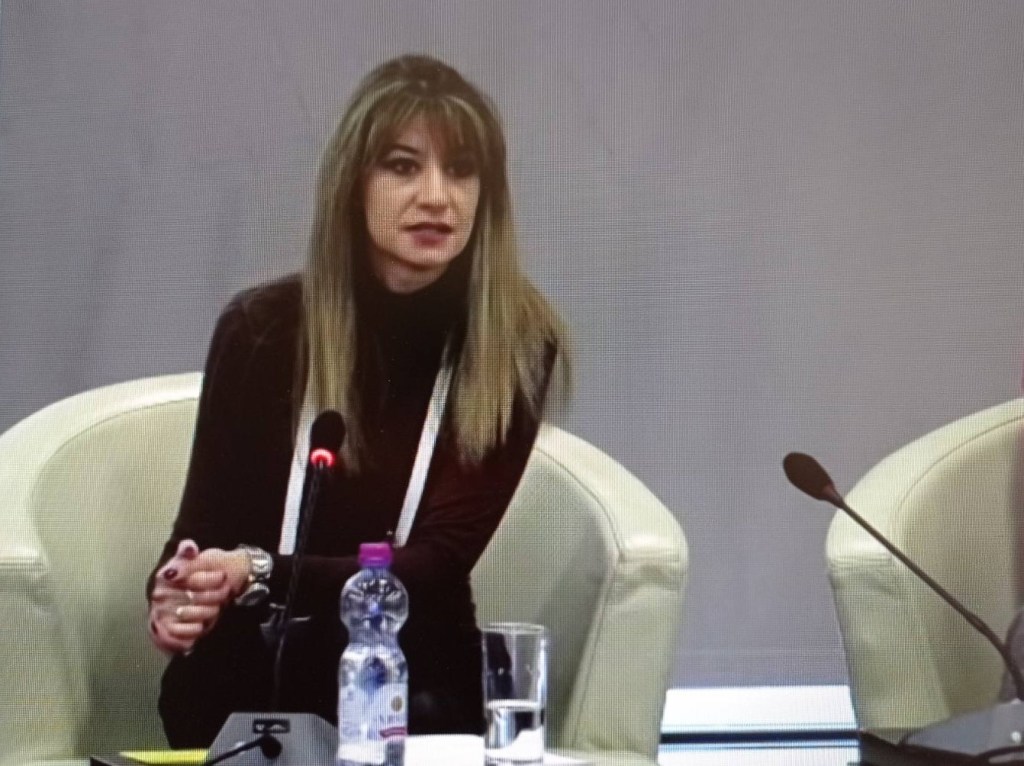 …IZ KRUGA – VOJVODINA established cooperation with one of the residential homes for adults with disabilities in Vojvodina, after which she organized training for all employees on recognizing and acting in cases of violence against women. The provision of psychological support to women with disabilities from the home was organized, who came to the organization's premises once a week. Women with disabilities are also involved in other activities promoting sexual and reproductive rights and recognizing violence against women. In cooperation with the Health Center in Novi Sad, women with mental disabilities from institutions went for preventive gynecological examinations with the support of …IZ KRUGA – VOJVODINA – said Ivana Zelic.
Ivana Zelic emphasized the importance of sensitizing individuals employed in the home and that, with their departure from the home or change of leadership, cooperation with civil society organizations may end, which is a huge loss for women who found support and understanding in the organization.
– It is necessary to work on empowering women's organizations that do not work directly with women with mental disabilities, but can advocate for their rights and make them more visible in public life. It is also important to ensure good cooperation with relevant institutions such as the police, in order to adequately respond to reports of violence – said Ivana Zelic.
In addition to Ivana Zelic, the conference was addressed by: Mariana Jovic, activist and associate in the program to support women with disabilities, Olivera Ilkic, activist for the rights of women with disabilities, Tatjana Stojsic Petkovic, psychologist, journalist: Marjana Stevanovic, sheet Danas, Suzana Stojicevic, Radio 021 , Iva Omrčen, RTS, Maja Popović, program associate MDRI-S, prof. Dr. Nevena Petrusic, Professor at the Faculty of Law, University of Nis, Dusan Pokusevski, Coordinator of the Human Rights and Rule of Law Program, Belgrade Center for Human Rights, Maja Kamenov, Coordinator of the Human Rights Committee Nis and other experts from domestic and international organizations issues of the rights and position of women with mental disabilities.